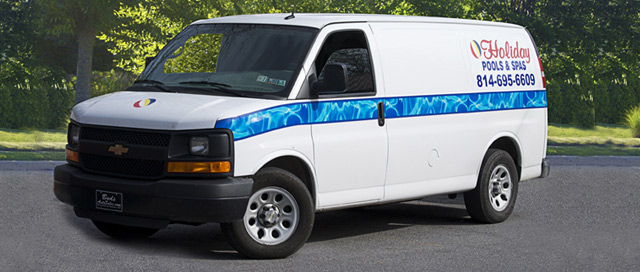 Experience & Quality

We have an established quality service department for pools and spas. We offer a unique maintenance program for salt water pools to help protect your equipment as well as pool openings and closings, equipment installation, and repairs to above-ground pools and spas purchased through us.
Also, if your existing pool is looking a little drab, we specialize in vinyl liner replacement and complete refurbishing for in-ground pools for all shapes and sizes. We stock a large selection of prints that can be installed to make your pool look fresh and new.
Call, e-mail, or visit us to schedule your service appointment or liner replacement.