Are You Considering a New Pool?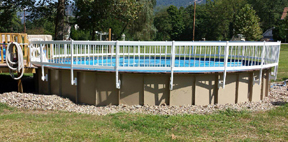 Holiday Pools & Spas has a pool for every backyard regardless of shape, size, or budget! We offer a large selection of Wilbar International brand name above-ground pool kits that you can install yourself, or have us install. We also sell steel-walled, Ultimate Pools which can be installed above ground, partially in-ground or completely in-ground.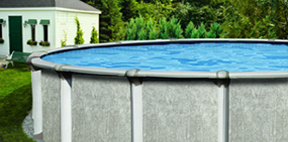 Proper planning for a new pool or spa installation can save you a lot of headaches and even money! Visit our Ready to Buy? page for more information.
Thinking About a Saltwater Pool? 
If you already have a pool, you may be thinking about switching to a saltwater system. It can be an affordable way to achieve a much more enjoyable, softwater pool experience.
Before you switch to saltwater, we recommend the following:
Taking extra care to keep your water balanced
Adapting to the Unique Maintenance for saltwater pools
Protecting your pool equipment
To achieve the best results with your saltwater pool, we suggest Mineral Springs salt from Bioguard, because of it's ability to protect your equipment from salt corrosion.
For more information, visit our Duncansville store or contact us.